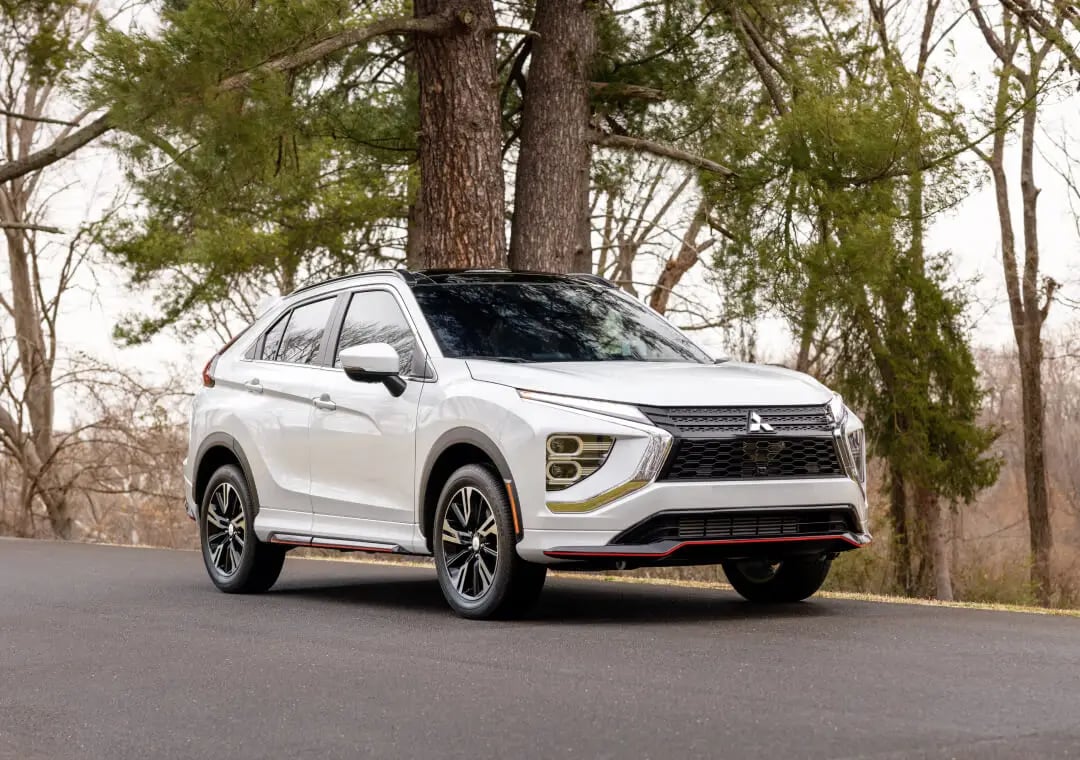 The 2023 Mitsubishi Eclipse Cross is in the works, and some details have already been confirmed by the manufacturer. Here is what we know so far about the Mitsubishi Eclipse Cross, its features, and what's new for the 2023 model!
Performance
Ride control is optimized thanks to the brand's Super All-Wheel-Drive Control that maintains traction and power distribution through torque vectoring technology. Handling can also be further refined through one of three drive modes.

Another noteworthy feature is Yaw Control that optimizes the vehicle's all-wheel-drive capability. This is done by monitoring the steering angle and braking pressure for achieving peak driving torque.
Safety Technology
More safety technology now come standard in the 2023 model. This includes lane departure warning, pedestrian detection, and forward collision mitigation. Safety doesn't just lie in the technology, but also in the body design; the frame is constructed using the brand's Reinforcement Impact Safety Evolution (RISE) system that fortifies the strength of the crumple zone.
Infotainment Technology
You can use the SUV's infotainment system to connect to What3words and gain access to maps and navigation routes when you're offline. This can prove to be a lifesaver in the event you are unable to access the Web. What3words is very precise and even helps drivers locate entrances of buildings or specific landmarks in off-road areas.
That's not all; through the available Mitsubishi Connect, drivers can integrate myQ® Connected Garage into their infotainment system. This enables access to your garage door without the need of a traditional garage door opener.
Come by MotorWorld Mitsubishi to see our available inventory, including our range of electric vehicles. Learn about the upcoming 2023 Mitsubishi Eclipse Cross or check out the current 2022 model.