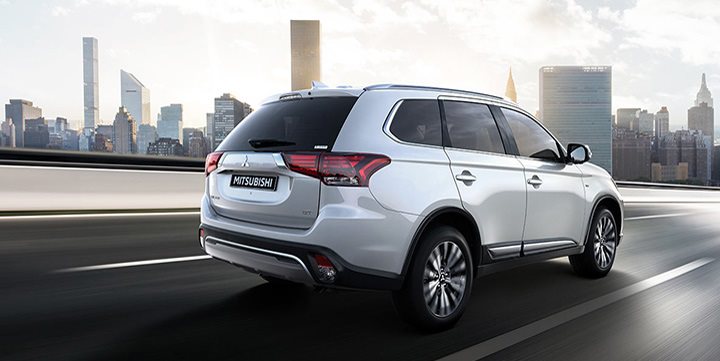 The 2021 Mitsubishi Outlander is a very capable compact SUV, though it's not without some fierce competition. Let's examine some of the competitors in the class and how the Mitsubishi Outlander holds up. You'll be surprised that the Mitsubishi Outlander holds many advantages over the competition, on top of its reputation as a value SUV.
Mitsubishi Outlander vs Chevrolet Trailblazer
Both SUVs have a CVT transmission. The Mitsubishi Outlander, though, has a 2.0-liter I4 engine that delivers 148 horsepower. By comparison, the Chevy Trailblazer has a 1.2-liter I3 turbocharged engine with an output of 137 horsepower. A purchase of the Mitsubishi Outlander also comes with a five-year basic warranty, or the first 60,000 miles, versus just three years and 36,000 miles respectively for the Trailblazer.
Mitsubishi Outlander vs Mazda CX-5
Kelley Blue Book praises the Mitsubishi Outlander for its contemporary design and long warranty. It also got high marks for a number of inclusions that come standard. While the Mazda CX-5 got some good remarks for its handling, it was docked points for its limited rear seating space and confusing infotainment interface menu.
Mitsubishi Outlander vs Nissan Rogue
The Mitsubishi Outlander has greater seating capacity, seating seven passengers, versus five for the Nissan Rogue. The former also has narrower dimensions, making it easier to maneuver into and out of cramped parking spots. When it comes to handling, the Mitsubishi Outlander has a smaller turning radius, making it easier to make sharp turns smoothly.
Come by MotorWorld Mitsubishi to learn more about the Mitsubishi Outlander. View our Mitsubishi car incentives to see the latest limited-time specials. While there are formidable competitors out there, the Mitsubishi Outlander manages to stand out in such a competitive segment.