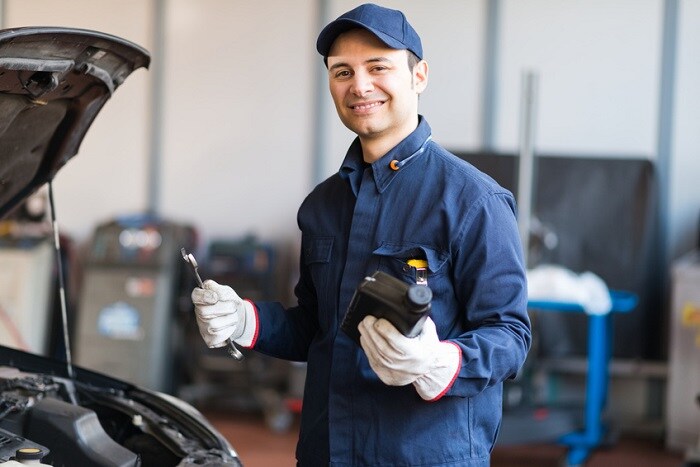 When you drive off in a new Mitsubishi from our Wilkes-Barre Mitsubishi dealership, there will be a lot to love about your new driving experience. Vital to your continued enjoyment of your car ownership, however, is taking good care of your car. That's why our Mitsubishi service center is dedicated to providing quality repairs and replacements only with OEM Mitsubishi parts.
What Are OEM Parts?
Here at our Mitsubishi service center, we choose to use OEM Mitsubishi parts since they come directly from Mitsubishi, meaning they are the most reliable components to install and depend on for years to come. OEM is short for "original equipment manufacturer," which means the parts are made by the same people that designed and built your Mitsubishi car. Aftermarket, third-party parts are made from separate companies and are designed to fit a range of vehicles from all different brands. While smart in theory, not all vehicles are made the same. Therefore, the aftermarket part you buy may not fit correctly, work in conjunction with the other pieces in your car, or last as long as an OEM product.
The main draw of non-OEM parts is their price since they typically aren't as expensive as OEM parts. Moreover, OEM parts also usually come with a warranty, something you can't always depend on with non-OEM parts.
Mitsubishi Service Center in Wilkes-Barre, PA
If your check engine light comes on, your car breaks down, or you simply have concerns about the way your vehicle may be driving, head over to our Mitsubishi service center near Hazleton, PA to have your car looked at by our team of professionals. Schedule your service appointment at MotorWorld Mitsubishi today! We look forward to working with you soon.