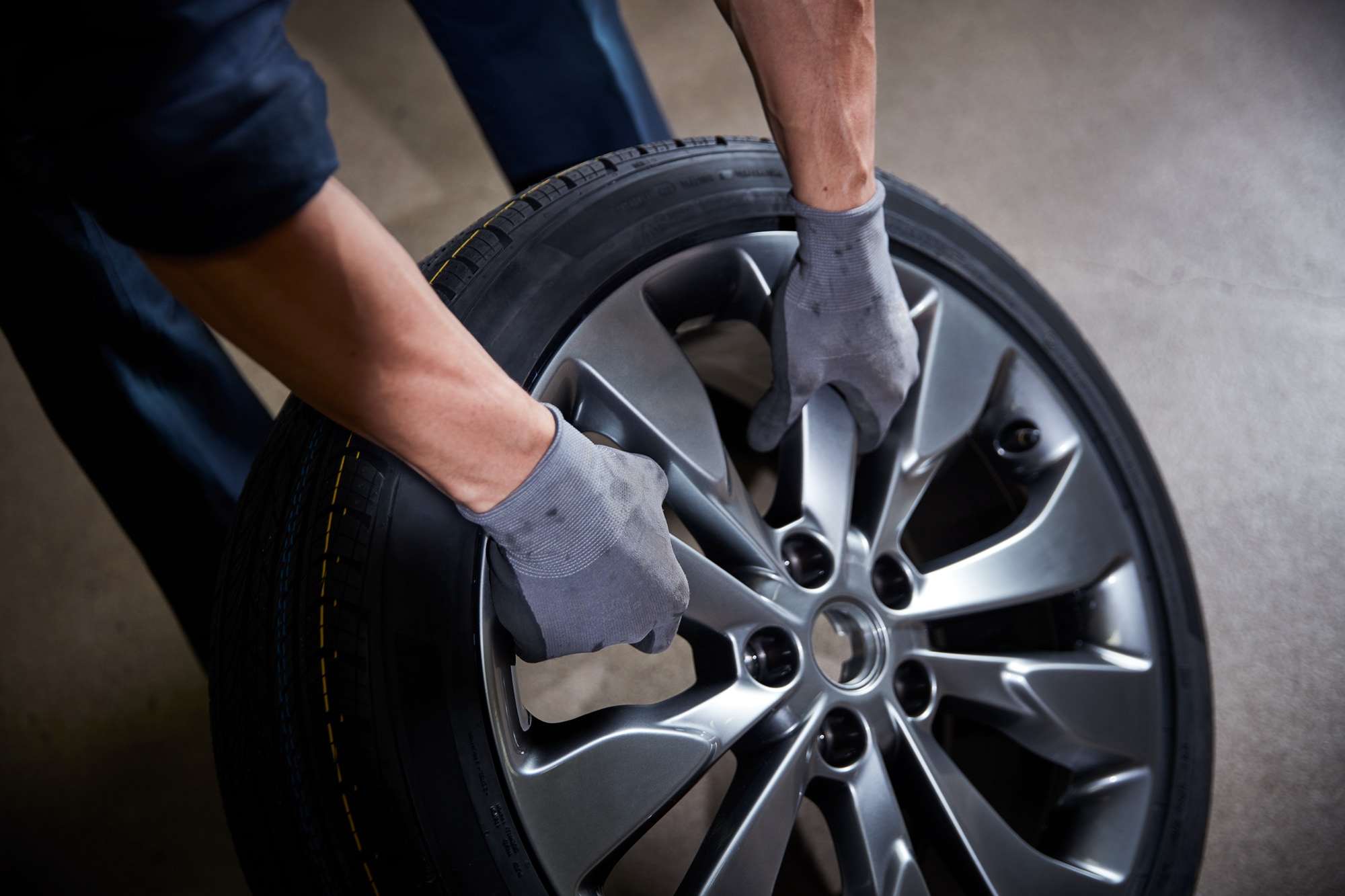 With the temperatures dipping down, it is only natural that you are starting to think about the ways you can get ready for winter. Changing seasons make for an excellent time to take a look at the tires on your Mitsubishi Lancer or Mitsubishi Outlander to see if they are up for daily driving challenges. Regardless of the make or model vehicle you are driving, our service technicians at MotorWorld Mitsubishi can help you to ensure you are ready to go with tire services you can trust.
Tire Tips
It is important that you have plenty of tread on your tires if you want to ensure a dependable, safe driving experience. Your tires should be inspected every month by yourself or a professional to make sure that they are free of damage and that there is even wear. Having uneven wear might mean you have alignment or balance problems, not the right air pressure, or issues with your steering or suspension.
Our Tire Services
We have a state-of-the-art Mitsubishi service center here at MotorWorld Mitsubishi where we can take a look at your tires and perform a wide range of services. Our technicians can look at the treads and sidewalls to look for cracking or bulging, and also make sure that you have a new set of tires professionally mounted and balanced when you need it. We are also here for tire inspections, rotations, and repairs.
We carry all of the top brands of tires and our staff is ready to help you find the right tires to fit on your new Mitsubishi car so that you can be on your way as soon as possible. Tires can be inspected or replaced while you wait and we offer a range of appointment times to fit in with your schedule. MotorWorld Mitsubishi is conveniently located at 150 Motorworld Drive in Wilkes-Barre, PA when it is time for you to come in for whatever tire services your vehicle requires.