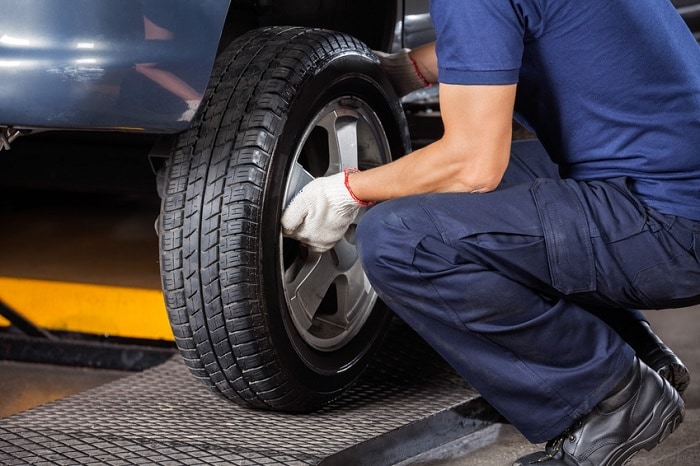 Here at MotorWorld Mitsubishi, we always strive to put our customers' needs first, which is why we offer certified Mitsubishi car service when the unexpected happens. One of the most frustrating circumstances to run into is getting a flat tire. Here is what to do in case this happens to you.
Get to a Safe Spot
Having your car suddenly be out of commission on the road is a risky situation, so you'll want to pull off to a shoulder or parking lot as soon as possible. Shift the car into park, activate the emergency brake, and locate your tools in the trunk.
Loosen the Lug Nuts
Take the tire iron (the L-shaped tool) and loosen the lug nuts attaching the wheel to the car. Don't take them off quite yet, but be sure to loosen them before you raise the car since this step takes a good amount of leverage.
Raise the Car
Most modern car jacks are pretty simple to use, relying on a simple crank to raise up your car. Position the jack under the car frame near the wheel and raise it up until you have a few inches of space.
Replace the Tire
You can finally fully unscrew the lug nuts and take the wheel off once the car is raised. Take the spare tire and line up the holes with the wheel studs. This may end up being a bit tricky for some drivers. When the spare tire is in place, screw in the lug nuts, lower the car, and load the wheel in the trunk. Be sure to tighten the lug nuts as much as you can when the car has been lowered. Then, head on down to our Mitsubishi service center near Hazleton to have our expert technicians replace your flat tire with a brand new tire and to make sure your car is in great shape.