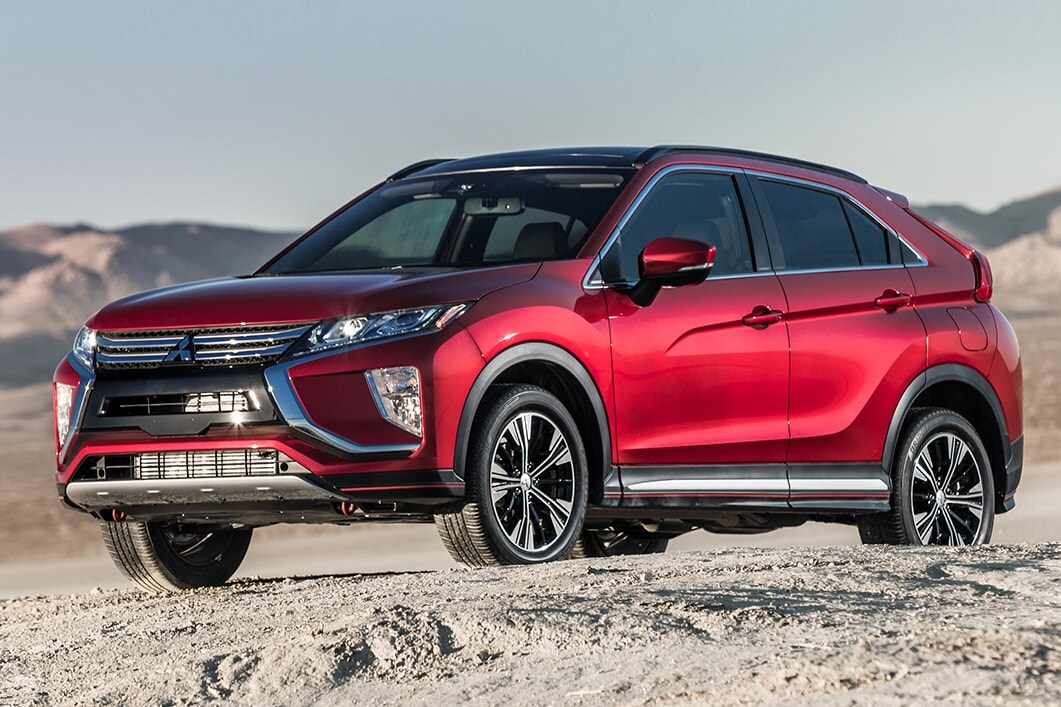 There's no better way to make your adventures more exciting than by taking your vehicle off the road and onto the trail. Venturing into the wilderness can be a fantastic way to escape the city and relax in nature. In order to get yourself to the most challenging locations, you will need a vehicle that is ready to go off-roading. You can find plenty of thrilling new Mitsubishi vehicles here at MotorWorld Mitsubishi that are capable of getting you where the roads won't.
Great Off-Road Capable Mitsubishi Vehicles
2019 Mitsubishi Eclipse Cross: Off-road readiness and agility intersect in the wonderfully proportioned Mitsubishi Eclipse Cross. This distinctly styled crossover SUV features a compact body frame that allows for confident urban driving and fuel-saving efficiency. The strong body frame, tight chassis, and tuned suspension make for a comfortable ride and nimble handling. The Mitsubishi Eclipse Cross is also available with Super All-Wheel-Control, an advanced drivetrain that provides remarkable responsiveness in wet weather conditions and off-road terrain.
2019 Mitsubishi Outlander: When you want to bring the family or friends along on your most adventurous outdoor escapes, the Mitsubishi Outlander is the SUV you need. Offering comfortable seating for up to seven passengers, the Mitsubishi Outlander offers plenty of room for everyone to sit back and relax while you make your way to your destination. The available Super All-Wheel-Control drivetrain can get you where you need to go while the solid body frame and wheelbase keep the ride feeling smooth and under control. The standard Mitsubishi Outlander also manages to achieve 30 MPG on the highway, an impressive feat for an SUV with three rows.
Head over to our Wilkes-Barre Mitsubishi dealer today to test drive any of our amazing off-road capable SUVs and to get personalized service to help you throughout the buying process.