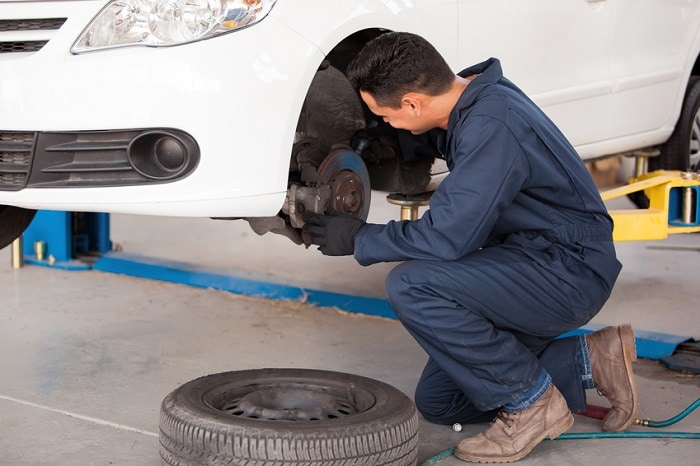 In order to get the most out of your driving experience in a new Mitsubishi car, you'll need to stay committed to keeping up with regular maintenance for your vehicle. Here at MotorWorld Mitsubishi, we have trained certified technicians who can make sure your car is well taken care of. One of the most important aspects of your car to take care of here at our Wilkes-Barre Mitsubishi service center is your braking system.
Importance of Brake Maintenance
Of course, your car needs the engine, transmission, and tires to actually do what it's designed to do and move, but the most important part of your car is your brakes. Without working brakes, driving simply wouldn't be safe for anyone, so it's crucial that you keep up with regular service schedules to keep your brakes in good condition. Your brake fluid is one of the most important services to keep up with since it keeps your brakes responding well while preventing your other brake parts from getting damaged. It's also important to know what signs to look for that something might be wrong with your brakes.
Obviously, if your car seems to need more effort and distance to come to a stop, you should get a brake check. People also often report that their brake pedal feels soft when their car has brake problems. Grinding, screeching, or squeaking sounds that continue are important to address as they hint at malfunctioning parts.
Our Service Center
We can provide a free brake check here at our service center to see if there are any problems with your brakes. We also will provide your car with a fresh supply of brake fluid when your car is scheduled to need a brake fluid flush. And if you need any repairs, you can trust that we will replace your broken parts with brand new OEM Mitsubishi brake parts that will provide long-lasting excellent performance.