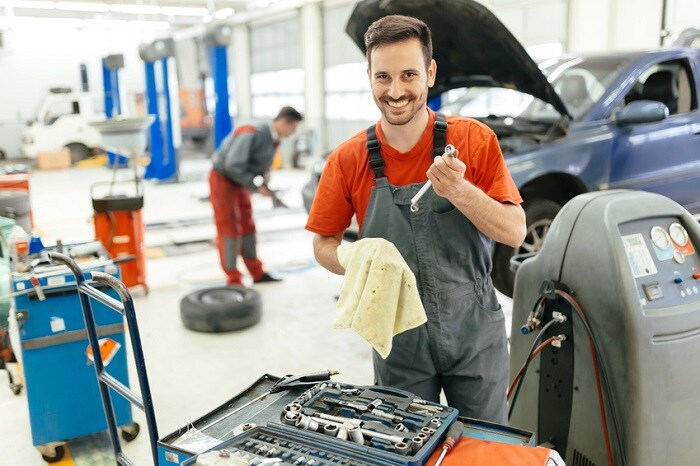 Whether you are driving a Mitsubishi Lancer or another model, making sure that you are taking care of regular maintenance is critical to not only keep it running smoothly but also to prolong the life of ownership. The good news is that you have all of the professional services that you need when you bring your vehicle to your local Mitsubishi dealers in PA. At MotorWorld Mitsubishi, we have everything that you need to ensure your vehicle is running beautifully and that you are able to enjoy it for many years to come.
While the Mitsubishi model lineup is loaded with vehicles that include the latest features and technology, there will be times when service is needed to make sure it stays working like it should. Regular oil changes will ensure that all of the engine parts are properly lubricated and tire rotations will make sure that you have safe, ample grip on the roads at all times.
Why Service With Us?
Not only do we have a state-of-the-art service center at MotorWorld Mitsubishi, but we also feature factory-trained Mitsubishi service technicians. When it comes time to replace certain parts on your vehicle, we also have a fully-stocked Mitsubishi parts center to get the genuine OEM Mitsubishi parts that your vehicle needs. Our service center is open Monday through Friday from 7:30am to 6pm and on Saturday from 8am to 4pm for your convenience. You can either drop your vehicle off and take advantage of shuttle services to work or home, or you can sit back and relax in our comfortable customer lounge while enjoying free WiFi and complimentary beverages.
Is it time to bring your vehicle in for Mitsubishi service? You will find MotorWorld Mitsubishi conveniently located at 150 Motorworld Drive in Wilkes-Barre, PA when it is time for your appointment. If you have questions regarding parts or service specials, simply give us a call in the service center!