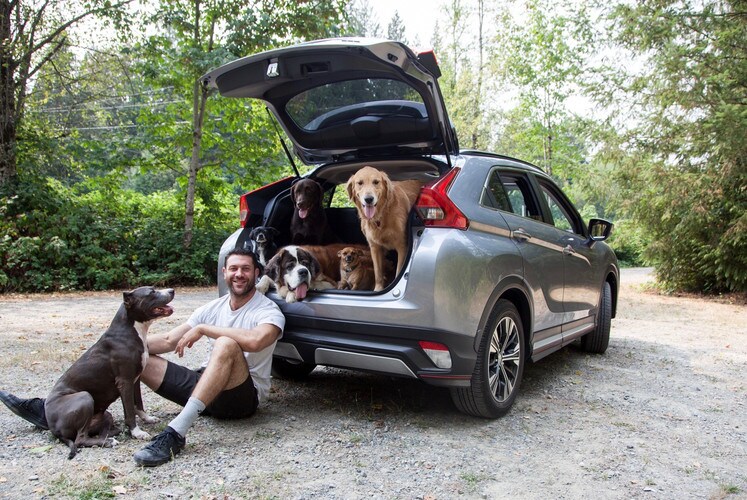 One of the best things about being Mitsubishi dealers in PA is representing an automaker that gives back. We're extremely proud to tell you that the Mitsubishi brand recently announced that it will provide support for Lee Asher and The Asher House. The Asher House is an organization that exists to help shelter dogs find loving forever homes across the United States.
Lee Asher quit his job in 2017 to fully devote himself to The Asher House. After quitting his job, Lee raised funds to purchase a recreational vehicle and travel across the U.S. to raise awareness of the plight of shelter dogs and host pet adoption events. Lee's goal is to show people all the wonderful breeds that are currently in shelters and demonstrate the loving bond people can have with adopted pets. So far, The Asher House has helped 146 dogs find loving, permanent homes.
Given the Mitsubishi brand's commitment to "Drive Your Ambition," it's only natural that the car maker has pledged support for Lee Asher's work and The Asher House. The car maker will provide support for local rescue events and social events. The automaker also gave Lee Asher a 2018 Mitsubishi Eclipse Cross so he, his team, and his six adopted dogs can attend events throughout America.
"Our consumers have wide-ranging ambitions in life and Mitsubishi Motors is here to help drive those ambitions," said Mark Chaffin, chief operating officer, MMNA. "Lee started with a passion when he created The Asher House and it has become a movement to help raise awareness for rescue animals and shelters across the country. Asher's bold decision to take action on his ambition is admirable and we're privileged to be able to help support his mission."
To learn more about Mitsubishi SUVs like the new Mitsubishi Eclipse Cross or for more information about how the Mitsubishi brand gives back, contact MotorWorld Mitsubishi today.