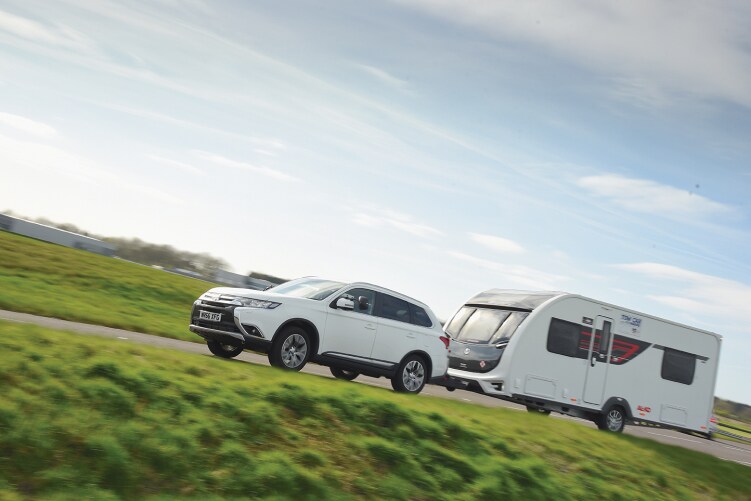 Are you planning a camping trip or a fun-filled day out on the water? If so, you need a vehicle to tow your load to your destination. Well, here at MotorWorld Mitsubishi, we have a few different Mitsubishi SUVs to help you out. We can also provide with pointers before you hook up your trailer.
Before we dive into anything else, let's discuss a few tips and tricks. When you're hauling a trailer, always keep in mind that you should increase your stopping distance to help you avoid any potential collisions. Not to mention, this also keeps your brakes from overheating. Driving around a corner is a little different when you have a camper, boat, or landscaping equipment behind you, so we suggest making wide turns. That way, you reduce your trailer from hopping the curb or worse. Additionally, you should have your side mirrors positioned in a way that allows you to see the street and the trailer.
Moving on, it's time to talk about the state-of-the-art Mitsubishi Outlander. This SUV has a 2.4-liter four-cylinder engine that puts out a healthy 166 horsepower and 162 lb-ft of torque. Not to mention, you'll have a towing capacity of 1500-lbs., that makes hauling your small boat or jet ski an easy task. Our service department can set you up with a trailer hitch and receiver, so you can hook up your trailer as soon as you get home!
You can learn more about towing at your trusted Walkers-Barre, PA Mitsubishi dealership during our business hours. We have a variety of Mitsubishi cars waiting for you in our showroom and on our lot. Our dealership is located at 150 MotorWorld Dr., and we look forward to meeting you!