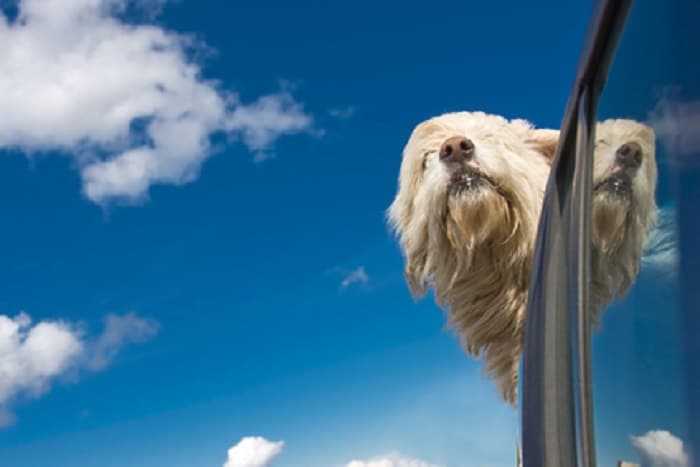 If you're a pet owner and you travel with your pet frequently, you probably want your vehicle to have certain features. Even the most discerning pet owner will find many desirable, pre-friendly features in 2018 Mitsubishi models like the 2018 Mitsubishi Outlander.
When they visit our Mitsubishi dealership near Scranton, PA, many pet parents start their search for a new Mitsubishi car by asking what models have comfortable rear seats. Being pet lovers ourselves, we can tell you that the answer to that question depends on the type of dog you have.
While every Mitsubishi vehicle has comfortable seats, small dogs may find bucket seats where they can curl up more comfortable. Larger dogs, on the other hand, may prefer bench-style seating that allows them to stretch out.
Ease of entry and egress is another concern for many pet parents. Pet owners not only want their pets to be able to enter and exit a vehicle easily, they also want to be able to load and unload pet supplies without straining themselves. Because they have liftgates, our Mitsubishi SUVs make it easy for pets to get in and out. The liftgates on our Mitsubishi SUVs also make loading and unloading supplies a cinch.
A lot of drivers want to keep the interior of their cars looking great, which is why they want to protect their cabin with all-weather floor mats and seat covers. If you want to protect your car from dirty paws and excessive shedding, you can order accessories from our Mitsubishi parts center near Hazleton, PA.
To see how pet-friendly Mitsubishi vehicles are, we invite you to visit MotorWorld Mitsubishi. We look forward to seeing you and your four-legged traveling companions in a new Mitsubishi vehicle soon.