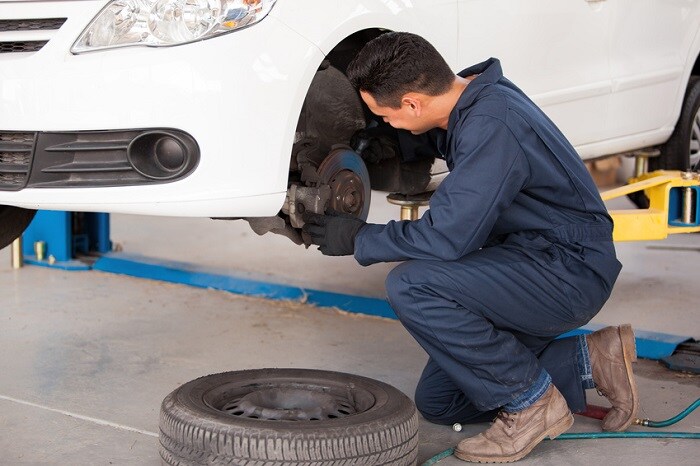 One of the most rewarding things about being Mitsubishi dealers in PA is seeing an older Mitsubishi model on the road. We love it when we see "vintage" Mitsubishi cars because it proves that the cars we sell and lease are made to last.
Of course, there are plenty of things that drivers can do to make sure their vehicles last as long as possible. The most important thing you can do to extend your car's working life is keep up with the routine maintenance your automobile needs to run properly.
Replacing worn parts is essential to any routine maintenance plan. If you need to replace a worn part, you can find what you're looking for in our Mitsubishi parts center near Stroudsburg, PA. Once you find the parts you need, you can have them installed in our Mitsubishi service center.
If you have your vehicle long enough, you'll eventually have to change your brake pads. To prevent the need to have your brakes changed from being a surprise, it's advisable to have your brakes inspected every quarter. If that's too difficult to remember, simply ask one of our technicians to check your brakes whenever you bring your car into our Mitsubishi service center for an oil change.
While having your brakes inspected regularly is a good idea, you should still be on alert for any sign that might indicate you need to replace your brakes. If you hear squealing or grinding emanating from your wheel wells, your brake pedal or steering wheel pulsates when you're braking, or your car pulls to one side or is difficult to control when you're trying to stop, it's probably time for you to make an appointment to bring your car into our Wilkes-Barre, PA Mitsubishi service center to get new brakes.
If it's been a while since you had your brakes inspected, visit MotorWorld Mitsubishi now.